ONE-STOP HUB FOR FOR DIGITAL TRANSFORMATION


Whether you're just getting started with a digitalization journey in your organisation or have already implemented digital solutions, our products and services can help you maximize return on your investments. Our team of world-class engineers, data scientists and domain experts provide the consulting and professional services to guide you design the most suited architecture.

Whether you want to integrate data for analytics or need to move freight through the supply chain, we have it all covered. We can rapidly develop applications to meet your organization's digital transformation goals and objectives.



SAFCHAIN JAGUAR
A feature rich application, SAFCHAIN JAGUAR enables providers and requesters of logistics services such as shippers, freight forwarders, warehouse operators to register, search, quote, track and get notified in real-time.

REQUEST A DEMO





HOW IT WORKS
Subscribe FOR FREE
Get discovered
Publish products and services
Search for providers and requesters
Supply quotations
Negotiate rates and terms
Deliver goods
Get paid

BENEFITS
24/7 Online presence allows you to repond to customer queries automatically.
FREE subscription means you get to join network of global supply chain and logistics players.
No software tie up so you pay a flat fee per shipment ONLY when the quotation is excepted.
Fair and transparent pricing is only shared between the provider and the requester.
Collaboaration and document management tools enable audio/video chatting and file sharing.
Real-time in-app, SMS and email notifications and alerts.
Out of the box analytics empowers smart decision making.
Open APIs allow integration with backend systems such as Invoicing and Payroll allows further automation.


SAFCHAIN HAWK
Built on open source foundation SAFCHAIN HAWK can reliably and securely ingest data from any source, in any format, then search, analyze, and visualize it in real time. Add-on features such as machine learning, security, and reporting compound the value further.
REQUEST A DEMO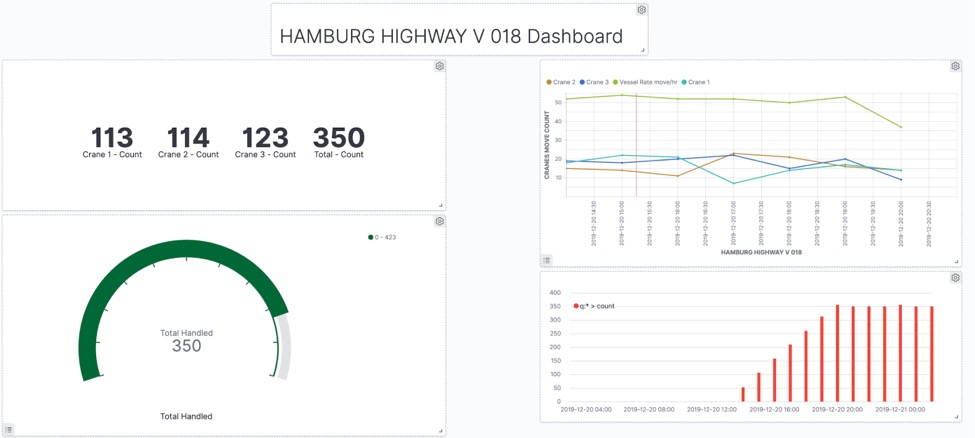 SHIP DATA
Build a data pipeline and collect data inputs and feed it into SAFCHAIN HAWK. It collects data from various sources and makes it available immediately for further usage.

EXPLORE CONTEXTUALLY
Use highly flexible and distributed search and analytics engine which provides simple deployment, maximum reliability, and easy management through horizontal scaling. SAFCHAIN HAWK can provide advance queries to perform detail analysis.

VISUALIZE AND INTEGRATE
Use data visualization tool which helps to develope immediate insights. Dashboards provide various interactive diagrams, geospatial data, timelines, and graphs to visualize the complex queries. One can create and save custom graphs according to your specific needs.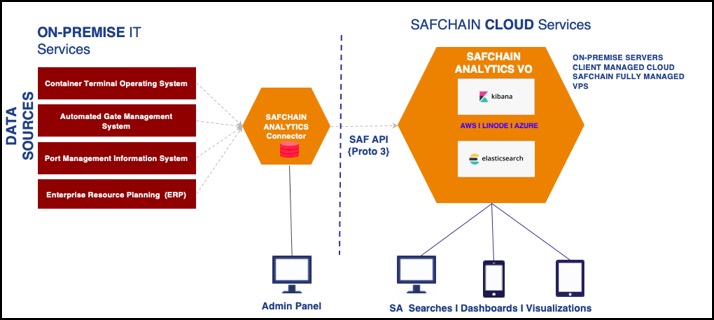 Big data analytics
Innovate, collaborate, experiment with new tools, explore new ways of leveraging and monetising data, and continuously optimize your solutions improving your analytical productivity by 10X.

Data pipeline automation
Capture in real-time and get business value from new types of data by automating your upstream and downstream data flows.

Machine learning
Collect and analyse already available useful data and generate intelligent and self-learning models.

Managed integration
Use fully managed cloud based services enabling the development, execution, and governance of integration flows between systems, applications and processes.

Consulting
Start intelligently to avoid the unnecessary expenditures. Create an architecture which supports not only your current business and technical goals but one that will be responsive to accommodate future aspirations.

Web and mobile application development
Use out-of-the box applications or custom develop healthy, flexible, scalable and effective web based and mobile applications.