ABOUT US
Operating with independent software vendors, SAFCHAIN AUTOMATION team has over 25 years of experience in the development, implementation and maintenance of technology which has been further backed by a strong know-how of the maritime, ports and logistics domain.
Our vision is to digitalise the maritime, ports and logistics industry so that paperless transactions become a reality and all stakeholders are able to boldly collaborate by exchanging data without any inhibitions. We understand that our vision can only be achieved by collaborating with likeminded partner vendors creating an ecosystem that cultivates innovation and trust. A global network of partner vendors of smart and open technologies and solutions function alongside SAFCHAIN to solve complex industrial problems.
Shared economy models are driving the cost of technology lower by the day but monolithic software vendors typically don't pass the cost efficiencies to their customers. Our objective is to change the current situation in the marketplace and pass the benefits to all stakeholders by making SAFCHAIN available as a service to all at economical price. The open architecture and well documented open APIs enable interfacing with applications on the edge further enhancing and complementing the capabilities of SAFCHAIN.
We have worked with more than 100 maritime, port and logistics firms which has helped us in building the SAFCHAIN core with all the functionality and features that necessary to effectively manage port's ICT needs. We regularly publish the SAFCHAIN Product Vision Map after receiving feedback from customers, consultants and maritime industry experts. The Product Vision Map includes enhancements to SAFCHAIN which can be delivered either by extending the core functionality or by interfacing SAFCHAIN with partner vendors' solutions.
We welcome any queries and/or suggestions that would help us improve SAFCHAIN and associated services.
FOUNDING PARTNER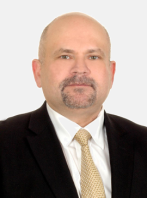 Alexandre Goussiatiner, P.Eng.
Alex was COO of Global Ports and has over 25 years of international experience in port operations management, engineering design, construction and commissioning in the disciplines of Automation Control, Information Systems and Civil Engineering (Planning of the Ports and Marine Facilities). Worked for leading engineering companies Ausenco, Canada and AECOM, Australia designing infrastructure, automation control systems and processes for the container, general cargo, and bulk terminals, railways, and other transport systems.
http://linkedin.com/in/alexgoussiatiner
WHY US

Rapid delivery methodology
Team, technology and knowhow
Pool of software engineers, architects, domain experts and data scientists
Excellent global implementation track record
Combined 50 years experience in Maritime, Ports, IT Systems, Project Management and governance,
Software Development Life Cycle (SLDC), and Quality Assurance
Project Management Community of Best Practice Process
Automated best-in-class security
Best ROI & Economical Total Cost of Ownership (TCO)